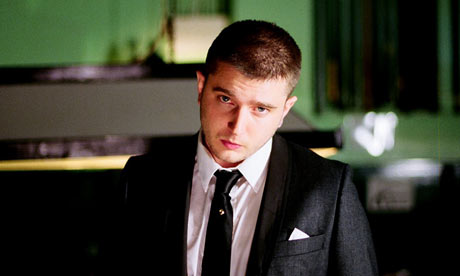 More talent from the
UK
, and this
musician
comes to you by the name of
Plan B
. Now this artist has delved into many roles such as an
actor
for critically acclaimed movies like
Adulthood
and is also a
rapper
(the role he was first introduced to me as)
. Now since making that transition from rapper into a more 'mainstream' singer, I gotta say I'm
feeeeling
his new sh*t.
My boy is always going on about him telling me to take a peep but as I said in my previous post due to my iPod
storage problems
, I've been unable to get new material on my iPod to actually meditate on. Now taking away from that, this is a musician who's music you should definitely buy. His
soft
melody alongside
upbeat
backing tracks with the
brilliant
aesthetics in his video ensure you stay
glued to the screen
, sorta like
Thriller,
(as I use that term very loosely at this point of time in his career)
Take a peep at his new music video and tell me whatchu think ?